This Month in Packaging... [February 2022]
Posted:
February 25, 2022
Welcome to the February 2022 edition of Rocket Industrial's 'This Month in Packaging' blog series, a monthly wrap-up of packaging related content that catches our eye.
From packaging for shipping Olympic equipment to dual-compartment meal bags, here are five things that caught our attention this month.
---
Super Bowl Ads Celebrate Packaging
WHO: Super Bowl Ads
WHAT: Super Bowl LVI commercials offered something for everyone, even highlighting several advertisements about packaging. From Liquid Death Water showing off their aluminum cans through edgy marketing to the Pringle's tube can relating to consumers reaching to the bottom of the can, packaging was at the forefront for various companies.
WHY IT MATTERS: Although companies are trying to sell their products, the way the product is displayed can be just as important. Between eliminating landfill waste by increasing recyclability and being relatable to consumers, packaging can influence brand perception.
---
Dual Compartment Bags Create Convenience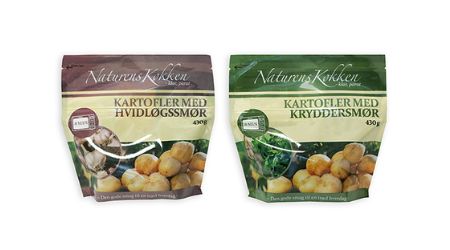 WHO: Kildespring
WHAT: In needing to package a wide range of ready meals and convenience food, Kildespring has turned to dual compartment bags to separate different ingredients to create ideal cooking conditions. This new bag also has been integrated into their packaging line and works with existing equipment.
WHY IT MATTERS: Changing the way a product is packaged, especially food, can change the final consumable outcome. Many times, updated packaging can also be integrated into current lines and can work with existing equipment to ensure little downtime and minimal training.
---
Intricate Packaging Needed for Shipping Olympic Equipment
WHO: Team Worldwide
WHAT: Team USA needed to bring a lot of sports equipment with them to Beijing for the 2022 Winter Olympics without it being damaged during transit. The custom containers that Team Worldwide created to move equipment for Luge are made of a composite material that can withstand differing weather conditions.
WHY IT MATTERS: Since the sleds and their components are critical for the sport and molded to the sliders body, it is crucial that they make it to their destination safely. The rigors of having to load and unload the sleds for transit by air and truck also plays into the custom design of the containers.
---
A Best-Selling Cannabis Brand Provides Eco-Conscious Packaging
WHO: STIIIZY
WHAT: Recognized as the best-selling brand in California and the third best-selling brand in the U.S., cannabis brand STIIIZY felt compelled to provide more eco-conscious packaging. The new packaging uses less material while maintaining the child-resistant mechanism, a tamper-evident label, and batch information.
WHY IT MATTERS: By combining features of their previous packaging, STIIIZY was able to maximize their use of space to reduce material by 25%. Additionally, this new design also takes less time for their team to package, optimizing their operations and bottom line.
---
Consumers Open to Edible Packaging
WHO: Nepa
WHAT: A recent study reveals that 53% of people globally wish to see edible packaging on supermarket shelves in the future. Although some brands are moving toward zero-plastic solutions to packaging, there is an opportunity to push the boundaries on edible packaging to be one step ahead of other brands.
WHY IT MATTERS: Whether packaging is made from flour, wheat, or sorghum, consumers are ready to see new sustainable packaging innovations, even edible ones.
---
Submit to the Monthly Packaging Wrap-Up
Do you have a packaging example, industry news article, or idea that your peers should see? Share it with us here! Our blog team will pick a few suggestions to mention in our This Month in Packaging blog series at the end of each month. If your suggestion is used, we will send you a Rocket hat!